Your shopping cart is
currently empty. Please add some items to continue







HOME
>>
Photo Galleries
>> Canvas Prints
our products

/ large canvas prints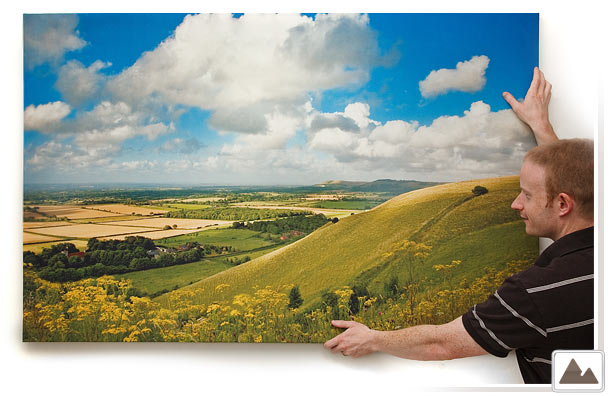 Information about our Photography Canvas Prints:
Superb reproduction on canvas fabric giving depth and texture
Stretched mounted by hand over pine stretcher bar frame with cross bar support as required
Corner wedges to maintain tight stretch
Tough, colourfast, lightfast and durable print
Image neatly wraps to reverse of frame
Print goes deep into the fabric - real canvas not plastic coated with semi matt varnish
Includes free fittings and hanging instructions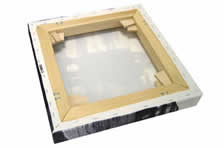 Do they have a plastic coating?

No, they do not have a plasticised coating - that would be ink jet printing. The tactile texture of the canvas is a popular feature. The inks penetrate deep into the canvas. We use deep fibre printing so it needs no coating. People that use coatings are telling you their inks are unstable. We do not use solvent printing methods.

What type of printing do you use?
We use a deep fibre method of printing where the inks are impregnated deep into the fibres of the canvas and is therefore ideal for stretching.Our process is NOT common inkjet printing where the solvent ink is sprayed onto the surface and is left to dry meaning it is susceptible to cracking and cannot be stretched without disturbing the dried ink surface.

Are the printed images durable?

Yes very durable, and colour / lightfast to 75 years. Furthermore our practical tests included machine washing flat prints (full cycle) five times with no colour change to the naked eye. Printing will not fade with normal use, and you are not able to rub the colour off. The print will not flake or scratch off the surface like common canvas inkjet printing can and does not crack like some canvas prints do where they get wrapped around the corner of the frame.
Do You Mount on Stretcher Bars or MDF blocks?
We only use pine professional stretcher bars that are industry standard. We consider MDF blocks with fabric glued to them to be far too heavy and inconsistent with quality canvas stretching workmanship.
Guide to Canvas Prices: Delivery & Postage is £3.50
| | |
| --- | --- |
| Size (inches) | Price |
| 12" x 16" | £79.99 |
| 20" x 12" | £89.99 |
| 20" x 16" | £99.99 |
| 24" x 20" | £149.99 |
| 32" x 20" | £169.99 |
| 36" x 24" | £179.99 |
| 40" x 24" | £229.99 |
| 60" x 40" | £349.99 |
| 80" x 60" | £489.99 |
| 24" x 12" | £109.99 |
| 28" x 16" | £149.99 |
| 32" x 12" | £149.99 |
| 40" x 12" | £179.99 |
| 44" x 12" | £189.99 |
| 60" x 20" | £199.99 |

SussexPhotos.co.uk © 2023 - Photos Pictures and Prints to Buy - Run by Dreamshock Design Ltd
Tel:
0844 589 9806 -
Email:
info@sussexphotos.co.uk